​After the cases of covid-19 Virus Victims in Kenya rising to seven in total around the country. Many businesses and other public work stations were are forced to shut down by the government after a speech that was addressed by President Uhuru Kenyatta on March, 12, 2020. Since then safety measures have been taken by the public to avoid a wide spread of the deadly Covid-19 corona Virus Epidemic. Days after beginning the Epidemic, most locals around Kenya including locals from Kibera slums have taken preventive measures such as avoiding public gatherings, avoiding shaking hands, and keeping a distance between each other to be as safe as they can possibly afford.
Due to the slow circulation and access of proper Corona testing kits, local health officials and clinics from different parts of Kenya have come together to provide Kenyans with just but safety information's and guidance on keeping their heaths safe. In Kibera slums many locals had to set aside public handwashing stations to make sure they everyone washed their hands after every 20 minutes including temperature screenings that were done free to any local members and outsiders within the community.

Powered by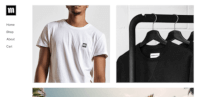 Create your own unique website with customizable templates.